You care about your home and expect the best service for it. Whether you're looking for new windows and doors or just want your old ones repaired, our craftsmen will provide efficient and professional service with the quality of workmanship you expect. Our professional home repair experts can guide you through various options for upgrading or updating your windows and doors to more energy efficient models, repairing or replacing door frames or hardware, and choosing the right style to fit your home's look and budget.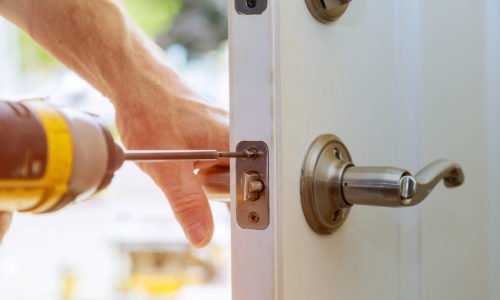 Our Craftsman can repair and replace your door units, door and window trim and hardware. We can also upgrade your doors and windows to more energy-efficient, low maintenance models.
Installing new windows and doors is one of the easiest ways to increase your homes' value. The upgrade can save you money on your annual power bills as well.
Interior/Exterior Door Repairs & Replacement
Installing doors can be confusing and complicated. If it isn't done properly, you can have air leaks or water penetration. Our Craftsmen have the tools and experience to make sure every door in your home is working properly and looks great!
We repair and install doors of all varieties, including:
Interior Doors
Exterior Doors
Main entry doors
French doors
Pocket doors
Pet doors
Sliding glass doors
And many more….
Whether you have window frames that are rotting or looking to replace some or maybe all of your windows, our Craftsmen will provide you the quality work to get the job done right. From replacing, upgrading, or adding a window, we have you covered.
Window installation and repair projects add value to your home. They give you a feeling of safety and security while making your property more attractive. We can install, repair or replace any type of window in your home.
At Hayward Handyman Services, we listen to your concerns and goals before recommending any windows for your home. We evaluate your budget and ensure that the new windows are the investment you want to put into the house
Replacing Bay Windows
Adding a Window
Unique Specialty Windows.
Upgrade to energy-efficient models.
If your windows are showing signs of rotting, it may be time to replace your siding and your
Hayward California Door & Window Services near me
Mountain View, CA Door & Window Services near me
Los Altos, CA Door & Window Services near me
Sunnyvale, CA Door & Window Services near me
Los Altos Hills, CA Door & Window Services near me
Palo Alto, CA Door & Window Services near me
Cupertino, CA Door & Window Services near me
Stanford, CA Door & Window Services near me
East Palo Alto, CA Door & Window Services near me
Menlo Park, CA Door & Window Services near me
Santa Clara, CA Door & Window Services near me
Saratoga, CA Door & Window Services near me
Campbell, CA Door & Window Services near me
Milpitas, CA Door & Window Services near me
Newark, CA Door & Window Services near me
Redwood City, CA Door & Window Services near me
San Jose, CA Door & Window Services near me
Alameda Door & Window Services near me
Albany Door & Window Services near me
American Canyon Door & Window Services near me
Antioch Door & Window Services near me
Atherton Door & Window Services near me
Belmont Door & Window Services near me
Belvedere Door & Window Services near me
Benicia Door & Window Services near me
Berkeley Door & Window Services near me
Brentwood Door & Window Services near me
Brisbane Door & Window Services near me
Burlingame Door & Window Services near me
Calistoga Door & Window Services near me
Campbell Door & Window Services near me
Clayton Door & Window Services near me
Cloverdale Door & Window Services near me
Colma Door & Window Services near me
Concord Door & Window Services near me
Corte Madera Door & Window Services near me
Cotati Door & Window Services near me
Cupertino Door & Window Services near me
Daly City Door & Window Services near me
Danville Door & Window Services near me
Dixon Door & Window Services near me
Dublin Door & Window Services near me
East Palo Alto Door & Window Services near me
El Cerrito Door & Window Services near me
Emeryville Door & Window Services near me
Fairfax Door & Window Services near me
Fairfield Door & Window Services near me
Foster City Door & Window Services near me
Fremont Door & Window Services near me
Gilroy Door & Window Services near me
Half Moon Bay Door & Window Services near me
Hayward Door & Window Services near me
Healdsburg Door & Window Services near me
Hercules Door & Window Services near me
Hillsborough Door & Window Services near me
Lafayette Door & Window Services near me
Larkspur Door & Window Services near me
Livermore Door & Window Services near me
Los Altos Door & Window Services near me
Los Altos Hills Door & Window Services near me
Los Gatos Door & Window Services near me
Martinez Door & Window Services near me
Menlo Park Door & Window Services near me
Mill Valley Door & Window Services near me
Millbrae Door & Window Services near me
Milpitas Door & Window Services near me
Monte Sereno Door & Window Services near me
Moraga Town Door & Window Services near me
Morgan Hill Door & Window Services near me
Mountain View Door & Window Services near me
Napa Door & Window Services near me
Newark Door & Window Services near me
Novato Door & Window Services near me
Oakland Door & Window Services near me
Orinda Door & Window Services near me
Pacifica Door & Window Services near me
Palo Alto Door & Window Services near me
Petaluma Door & Window Services near me
Piedmont Door & Window Services near me
Pinole Door & Window Services near me
Pittsburg Door & Window Services near me
Pleasant Hill Door & Window Services near me
Pleasanton Door & Window Services near me
Portola Valley Door & Window Services near me
Redwood City Door & Window Services near me
Richmond Door & Window Services near me
Rio Vista Door & Window Services near me
Rohnert Park Door & Window Services near me
Helena Door & Window Services near me
San Anselmo Door & Window Services near me
San Bruno Door & Window Services near me
San Carlos Door & Window Services near me
San Francisco Door & Window Services near me
San Jose Door & Window Services near me
San Leandro Door & Window Services near me
San Mateo Door & Window Services near me
San Pablo Door & Window Services near me
San Rafael Door & Window Services near me
San Ramon Door & Window Services near me
Santa Clara Door & Window Services near me
Santa Rosa Door & Window Services near me
Saratoga Door & Window Services near me
Sausalito Door & Window Services near me
Sebastopol Door & Window Services near me
Sonoma Door & Window Services near me
South San Francisco Door & Window Services near me
Suisun City Door & Window Services near me
Sunnyvale Door & Window Services near me
Tiburon Door & Window Services near me
Town Door & Window Services near me
Union City Door & Window Services near me
Vacaville Door & Window Services near me
Vallejo Door & Window Services near me
Walnut Creek Door & Window Services near me
Windsor Door & Window Services near me
Woodside Door & Window Services near me